Netflix, Top TV Shows, a Retiring Athlete, and Destinations Influence Parents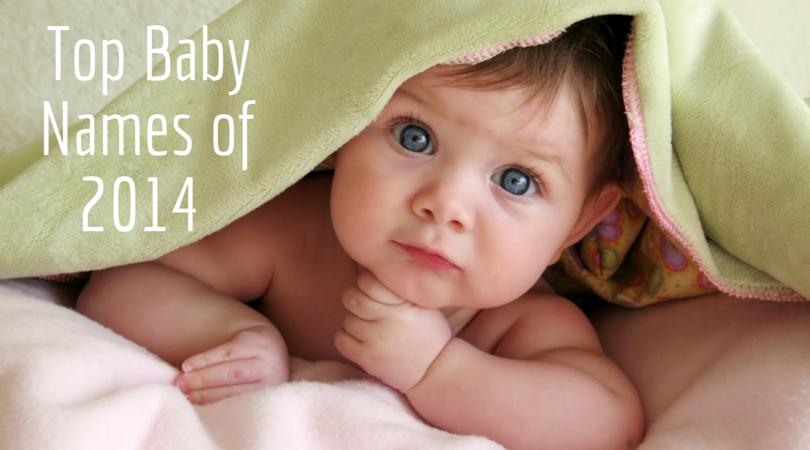 With just weeks to go until the end of 2014, BabyCenter just dropped their uber list of the Most Popular Baby Names of 2014. While the top names for both boys and girls remained the same from last year, there are some new entries in the top ten this year.
TV played a huge role in the selection of names this year, with popular character names from hot shows like Netflix's House of Cards and Orange is the New Black appearing. Also, shows like Nashville, Grey's Anatomy, Scandal, and more are all influencing this year's list.
Here are the top 10 names, if you'd like the top 100 for both boys and girls click the link above. See below for more on those shows that influenced name selections this year.
Top 10 Baby Names of 2014
| | |
| --- | --- |
| Girls | Boys |
| Sophia | Jackson |
| Emma | Aiden |
| Olivia | Liam |
| Ava | Lucas |
| Isabella | Noah |
| Mia | Mason |
| Zoe | Ethan |
| Lily | Caden |
| Emily | Jacob |
| Madelyn | Logan |
From the BabyCenter Release:
The Netflix Effect
Several House of Cards character names showed an increase since 2013, including Garrett (up 16 percent), Claire (up 14 percent), Zoe (up 13 percent), and Remy (up 11 percent). Both Frank (up 19 percent) and Francis (up 5 percent) jumped in popularity. Interestingly, in addition to Robin Wright's character's name (Claire) jumping in the ranks, both Robin (up 12 percent) and Wright (up 65 percent) saw significant gains.
Not to be outdone, Orange Is the New Black character names skyrocketed in popularity, including Galina (up 67 percent), Nicky (up 35 percent), Piper (up 28 percent), Larry (up 28 percent), and Dayanara (up 19 percent).
The names of both Netflix cofounders also increased – with Marc (Randolph) rising 15 percent and Reed (Hastings) jumping 11 percent.
Southern Style
Nashville is one of the most loved shows, and now many of the names from the series are skyrocketing in popularity. Luke saw the greatest gain, jumping 44 percent, followed by Avery (up 25 percent), Deacon (up 22 percent), Daphne (up 15 percent), Gunnar (up 14 percent), and Scarlett (up 13 percent).
And, while her character's name (Juliette) is on the decline, moms still love Hayden Panettiere. The name Hayden rose 23 percent.
Additionally, Southern-style names are increasing in popularity, including Tennessee (up 61 percent for boys and 8 percent for girls), Macon (up 29 percent), Virginia (up 21 percent), Charlotte (up 19 percent), Raleigh (up 11 percent), and Austin (up 11 percent). Even Nash increased by nearly 10 percent!
The Shonda Rhimes Effect
Shonda Rhimes isn't only the creative force behind many of moms' favorite TV dramas – she's also influencing baby names. Across the board, names from Grey's Anatomy, Scandal, and How to Get Away With Murder increased in popularity.
Grey's Anatomy names include Arizona (up 35 percent), Callie (up 30 percent), Miranda (up 15 percent), and Owen (up 14 percent). And of course, Jackson is this year's number one boys' name!
Scandal names include Fitzgerald (up 56 percent), Huck (up 44 percent), and Cyrus (up 13 percent). Not to mention, Olivia is the third-most-popular girls' name. Additionally, the names of the actors are on the rise, including Bellamy (up 28 percent), Jeff (up 25 percent), Scott (up 25 percent), Darby (up 18 percent), and Guillermo (up 18 percent).
Even newcomer How to Get Away With Murder is making an impact: Annalise and Connor jumped 5 percent while Asher and Rebecca also saw small gains. This is one to watch in 2015!
Surprisingly, Shonda herself hasn't enjoyed the same name notoriety. Not a single baby in our database was named Shonda this year.
To see more from BabyCenter click here.
Subscribe and download the "Dads Who Diaper" podcasts on iTunes here.
Follow us on Twitter: @DadsWhoDiaper
"Like" us on Facebook: Facebook.com/dadswhodiaper

Comments
comments