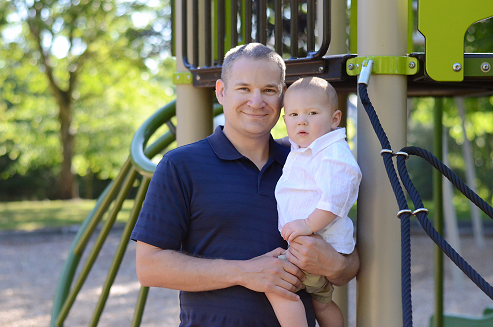 Paul first started changing diapers in February of 2013 when his first child was born (almost didn't make it to the hospital in time but that is a different story).
Paul has spent most of his adult life behind a microphone as a radio host or producer and brings that gift of finding the right guest or landing a well crafted joke to Dads Who Diaper.In his free time Paul can be found in his woodshop where he like to make authentic mission style furniture. For everyone who is about to ask, yes Paul does still have all this fingers
While he hopes you enjoy the site he would remind you that all his spelling and grammar errors are really Chad's fault as he is truly the stately one and is responsible for proof reading all of Paul's posts.