Most kids toys are like a bad cold virus; they multiple every time you turn your back and only get your attention for the first 48 hours.
One of the few things that have truly withstood the test of time when it comes to my son's toy box is the Roll & Play from Thinkfun.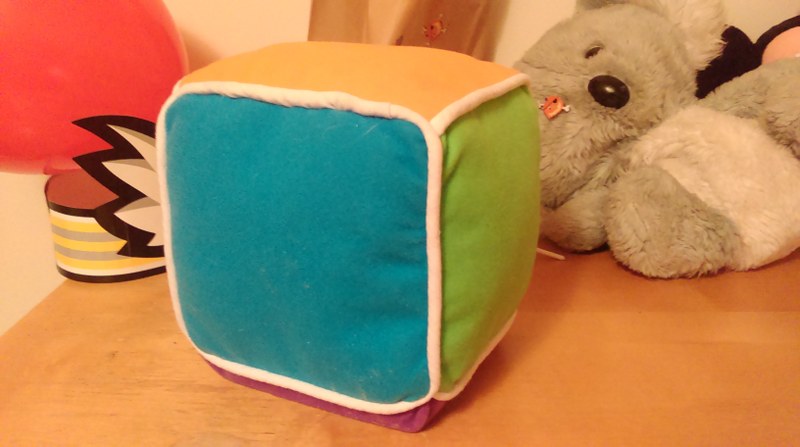 Before I get to the actual game part of the Roll & Play, I'll point out that my son used this for different reasons at different stages of his young life.
As a infant the Roll & Play was just a just a soft fuzzy cube to my son but not long after that it was a soft fuzzy cube that was perfect for throwing. And now that he is almost three he loves to play it for it's intended purpose.
Along with the soft fuzzy cube the Roll & Play contains a pack of 48 colored cards, 8 for each side of the cube. Each card has an activity for your child to find or act out.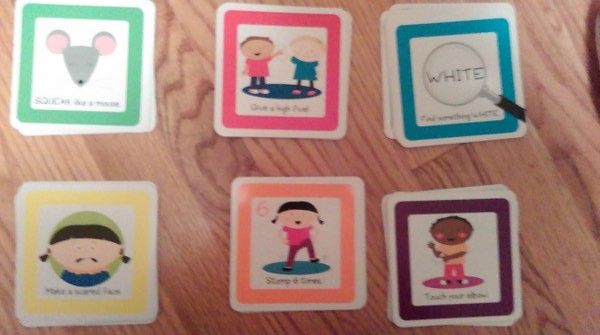 The game has been a great way to teach my son colors, names of body parts and even the different animals. I'm not a big fan of the blue cards as they ask you to find a certain color in your room and finding purple or orange tends to be a tough but that is really just a small complaint.
I also want to point how the cards fit in the cube, as a parent I'm sure you can appreciate the ability to keep the cards from getting separated from the cube.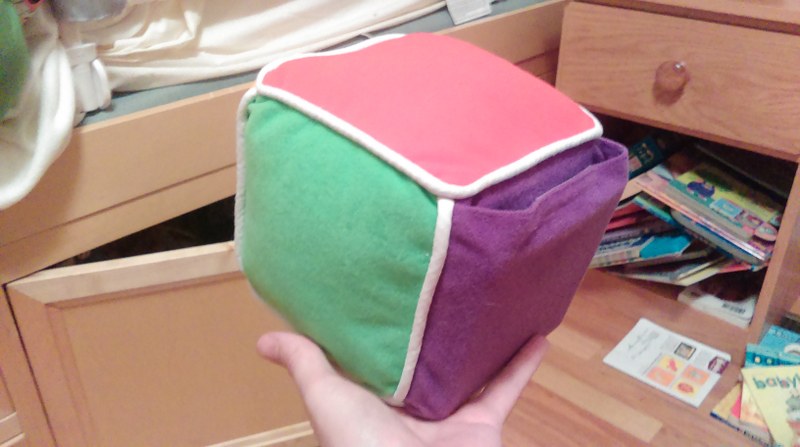 If you're looking to pick up a toy that your children might play with longer than the life expediency of a fruit fly I will highly suggest you look at the Roll & Play.
PS - I wasn't paid for this post or even given the product for a review. This is a honest review from a parent for parents.
Like what you've read? CLICK HERE to subscribe and get it delivered to you!

Comments
comments