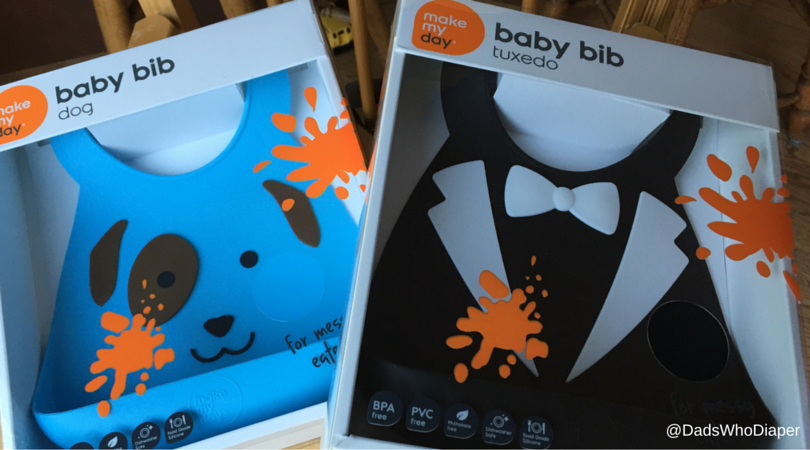 I knew these Make My Day baby bibs were going to be a hit the moment I was taking them out of the box.
"Bobo bib! Bobo bib!" my son exclaimed upon seeing the first of two bibs we were sent. A little back story, our dog's name is Blazer, and my son can't fully say his name so awhile back Blazer became "bobo" and then as toddlers minds work, all dogs became bobo.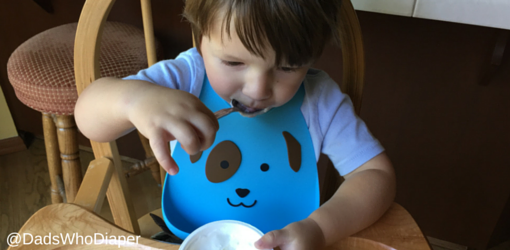 So when I started pulling the Make My Day Puppy-love dog bib out of the box he immediately wanted to wear it. I took that as a great sign because we've been very big fans of these Tommee Tippee bibs for quite some time. When we pulled the Lookin-dapper bib out he was equally as excited.
When he wears it, we kinda feel like we should be on Downton Abbey. The rest of us feel a little under dressed with him sporting a fancy tuxedo bib at the table.
Related: These Bottles Should be On Your List
Created by Lance Little, father to two adorable daughters, these bibs are doing some great things. What I like most is the Make My Day bibs are made of very durable silicone that feels soft and gentle on our son. BPA, PVC, and Phthalate free, the bibs are actually made from food grade silicone which is apparent the moment you feel them.
One very simple yet important design Lance implemented is a sturdy double clasp in the back. Our son has been able to pull off (and not so gently toss across the room) the Tommee Tippee bibs for awhile. So seeing these strong clasps in the back is ideal. In fact, it can even take me an extra moment to free them.
Many bibs now days include the so-called "food tray" and these are no different. It's here that I have my only issue. The tray on our bibs are a little shallow which allowed our little guy to easily find food in there and contemplate what sinister act he could do with it. That being said, it's a very minute point and one that I'm very willing to overlook considering how much we've come to love the bibs and how great they work.
Related: Boon's High Chair is Worth Every Penny
Top shelf dishwasher safe, I wasn't sure how well the added design aspects of the bib would hold up. I'm thrilled to say after dozens of washes we've seen no effects at all. The corners of everything are still sealed tight to the bib and we couldn't be happier. Through them in the dishwasher at night and they'll be ready to go in the morning. Just don't forget to dump out any extra water in the tray portion.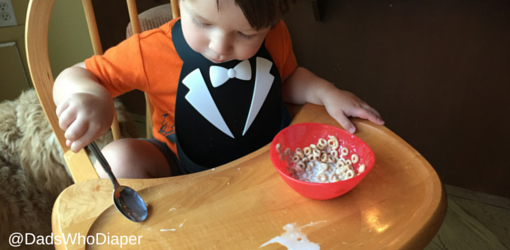 What I love most about these bibs is that they work. Exactly as they should and as advertised. What's better, is that they give meal times fun and excitement for your kiddos. We have a conversation about the bibs every single time he wears them. They easily start your toddler's imagination and provide a fun way to engage them around the table.
On top of all of that, they're created by a dad who saw a need for his kids and wanted to fill it. A great story one day he hopes to share with his daughters. Be sure to read our interview with Lance here!
Disclosure: Make My Day provided the products to facilitate this review but as always all thoughts and opinions are strictly our own.
Like what you've read? CLICK HERE to subscribe and get it delivered to you!

Comments
comments