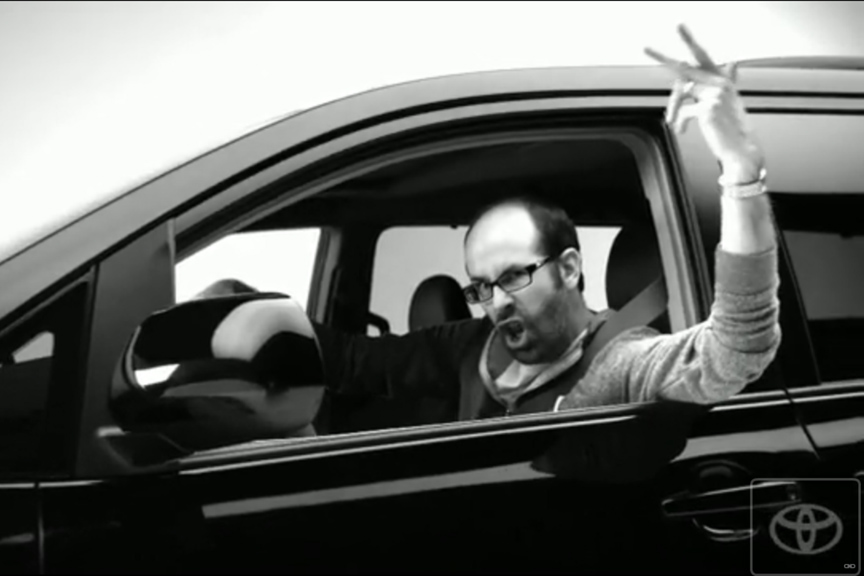 A dad's car isn't just a thing used to transport his kids from daycare to the zoo or from school to soccer practice; it's a mobile command center. A device ready to tackle just about any scenario children can throw your way. Sometimes it literally is thrown at you. You need your car to be a child rearing Swiss Army knife.
Related content: 6 minivans even dad will love
These 7 items will help you handle almost any parenting situation like a pro.
1) Secret Stash of Snacks
Kids get hungry and drive through is neither cheap nor good for them. Go to the dollar store, buy a small plastic Tupperware container and fill it full of items your children will eat. Our box has fruit snacks, granola bars, fruit leather and Fig Newton's but your mileage may vary.
2) Baby Wipes
Messes will happen and when they do you'll have your baby wipes. Seriously though, those things can be a lifesaver when it comes to cleaning up whatever your children happen to dump/spray/throw up/poop all over your car.
3) Extra Clothes
Few things makes you feel more like an unfit parent than requiring your kid to ride home without clothes because you left unprepared for a blow out. Grab a pair of your kid's sweat pants and a basic t-shirt or onesie and throw them in your car now. You'll thank me when then the time comes.
4) An Old Ipod
A lot of families have an old, cheap, iPod nano, or some other MP3 player lying around their house and this is a great use for it. Locate it, dust it off, and load it full of your children's favorite music. You can either buy the songs on iTunes or just pick up CD for free at your local public library and transfer the songs.
5) Play Jacket
I love taking my son to the park and sometimes it comes from a spur of the moment decision. Keeping an old jacket in the car lets me take my son without worrying if I'm going to end up turning his lips blue.
6)  Some Kind of Cup
I'm not saying you should leave a cup full of liquids in your car; that would be stupid and messy. What I'm saying is that if a small trip ends up becoming two hours of errands - because of traffic - you're going to need a way to offer something to drink. Even if I get a small milk at the drive through, he is going to need this cup to keeping from spilling it everywhere.
7) Blanket
When driving my son to daycare it the mornings it can take awhile for the car to fully warmup and it's not safe to have them wear a jacket in the car seat; that's why I keep a blanket in my car. He stays warm and gets to play a rousing game of "Where's Daddy."
These are just a few of the "extras" I keep in my car to help me prepare for the unknown. Like when a fist full of Cheerios come flying my way from the back seat. My four wheeled parenting survival kit shall be ready at a moments notice.
What "extras" do you keep in your car for those moments of need? Share with us below!
You can subscribe and download the "Dads Who Diaper" podcasts on iTunes here.
Follow us on Twitter: @DadsWhoDiaper
"Like" us on Facebook: Facebook.com/dadswhodiaper

Comments
comments