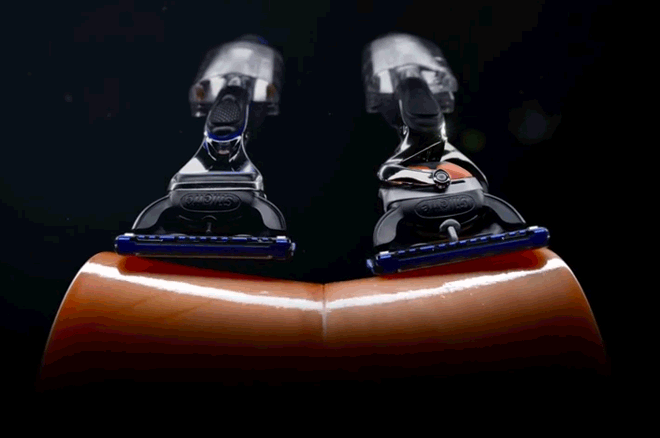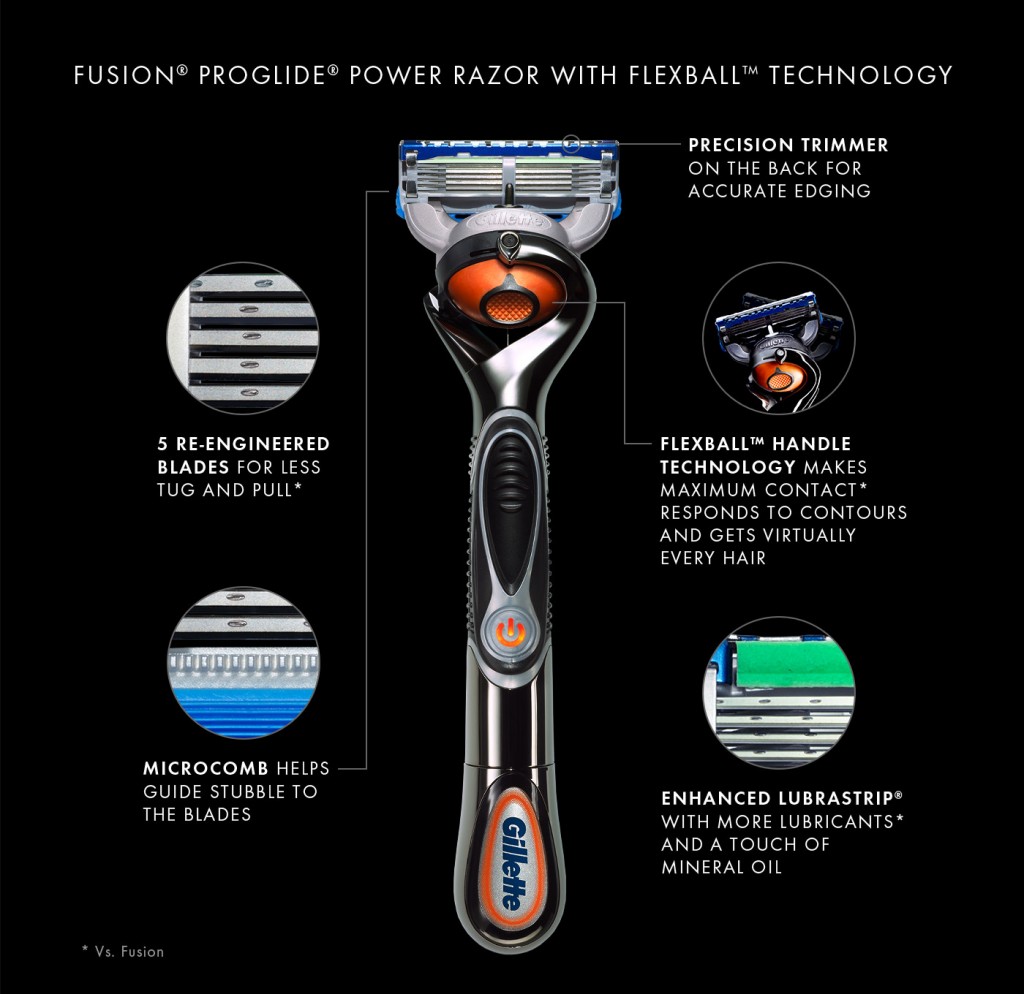 Today we're reviewing the new Gillette Fusion ProGlide Power razor with Flexball. This $13 dollar razor works with regular ProGlide inserts and can be found everywhere razors are sold. The star feature of this razor is the flexball technology allowing you to maintain contact with your face. The model I'm reviewing comes with one AAA battery as it features a vibrating handle.
What we love: Everything. Ever since I started growing peach fuzz I have disliked the act of shaving, that is until now. I don't want to over sell this razor but while using it I feel no tugging of the skin and have yet to experience a post shaving break out due to my sensitive skin. The flexball technology make it incredibly easy to hit all the places on my face that are normally missed (bottom of jaw, side of chin and under lip).
Our challenges: If you twisted my arm to think of a challenge I would point to the price of $13 being a little a high and the fact that you're locked into buy Gillette brand refills.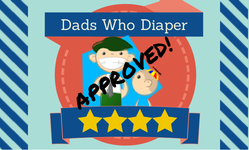 Recommendation: Buy; I can't imagine this razor isn't better than the one you have at home and with it being new to the market now is the time to find it on sale.
Dads Who Diaper was not compensated or provided with product for this review.
You can subscribe and download the "Dads Who Diaper" podcasts on iTunes here.

Comments
comments