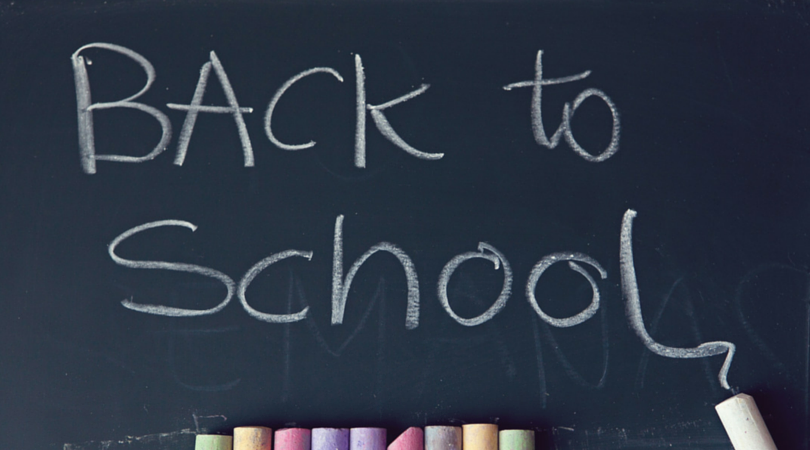 Fact: It's hard to believe school starts in just a few weeks. Also a fact: You're trying to hold it in in front of the kids just how excited you are they will soon be heading back to class.
Even if your little ones are heading to school for the first time, the first few days may be rough and then suddenly you'll being feeling what all those YouTube video parents feel.
Our friends at Kids.gov released a few helpful tips to make back to school a little bit easier. I always remember my parents making me start going to bed earlier the last week or two of summer. They told me it was to make the transition easier but now I know, they just wanted more time without us.
Back to school time can be both exciting and stressful for students and parents alike. Getting ready for the first day of classes is a family effort and some of these ideas may just do the trick.
10 Simple Ways to Ease Back Into School:
Schedule time with teachers - Keep an open dialog with school staff to help your children thrive.
Get your shots - Some schools require immunization records for entry. Find out if your child needs any vaccines before school starts.
Ease into the school routine - A good night sleep is key to a successful school day. Preschoolers need 11-12 hours of sleep a night, school-age children need at least 10 hours, while teens need 9-10 hours.
Pack a healthy and safe lunch - Choose a balanced meal for your children's lunchbox, and make sure you keep hot foods hot and cold foods cold. Low-income families may qualify for free and reduced price school meals.
Shop smart - Some states have sales tax holidays in August. Make a list, know what you need, and shop the sales. Knowing where the bargains are will help you save.
Talk to your kids about online safety - Identity theft, bullying or inappropriate behavior can happen online. Teach your children about online safety as they use social media to connect with old and new friends at school.
Plan and practice how to get to school - If your kids' school or school system provides transportation, find the nearest bus stop to your home and the pickup and drop-off times. Teach your kids to be safe whether by car, bus, bicycle or walking.
Teach time management - Leisure time, sports, and "screen time" can interfere with homework. Keep your family's schedule on time with these tips.
Make sure kids are insured - Your child could qualify for free or low-cost insurance through Medicaid or the Children's Health Insurance Program (CHIP).
Listen to your kids - Anxiety and nerves can take over, so provide a safe environment at home and in the classroom. Talk to kids about bullying and what to do if they encounter it.
Like what you've read? CLICK HERE to subscribe and get it delivered to you!

Comments
comments