Parenting can be crazy, wild and unpredictable. Here are some of the great parenting stories for the week you might have missed.
Enjoy!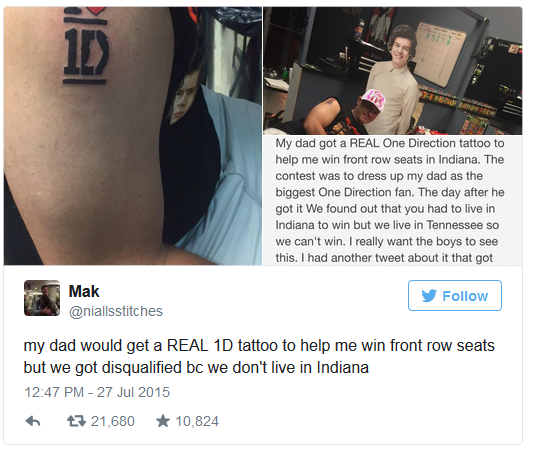 A Dad Got A One Direction Tattoo To Win A Contest And Still Got Disqualified
But here's the problem, according to MTV News: the radio station wouldn't give the Fraser the tickets because he isn't an Indiana resident. So now, without any tickets, a grown man is forever branded with the mark of a boy band whose core audience are just getting their driver's license.
This Adorable Boy Fails Hilariously At Breaking A Taekwondo Board, Gets An A+ For Effort
In a video posted by Peak Taekwondo, a young and adorable student repeatedly tries to break a board to pass his first belt test. Persistence pays off, and after a number of attempts the student is awarded his white belt.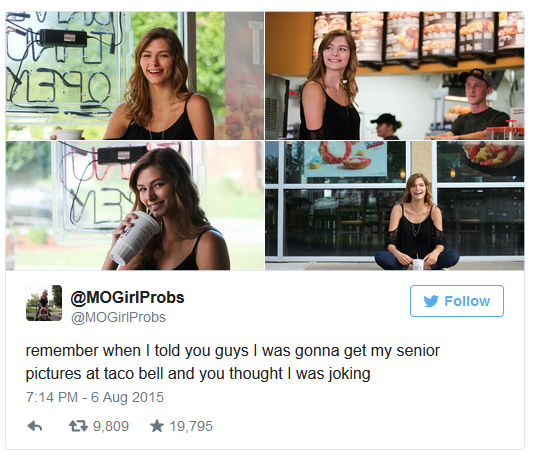 The Girl Who Took Her Senior Photos At Taco Bell Is The Only Smart Teen
Senior photos are a lie. Teens don't spend afternoons sunbathing on a dock — they're wasting their time and money at Taco Bell, because it's the only thing they can afford. Enter Brittany Nicole Creech, who rather than fake-smiling in a stream, immortalized her final year of high school by having professional photos taken of her inside the home of Cap'n Crunch Bites.

These 5 Guys Trying Liquid Eyeliner Will Have You Cry Laughing All Day
"I'm going to look like a raccoon after this."
Dad Takes Care of Infant for One Day, Discovers 'Babies Are Boring'
Babies are sometimes delightful and hilarious and fun, sometimes more soul-crushingly boring than a conversation about landscaping materials. Join us as one man discovers this kaleidoscope of living for the very first time.
A Woman Gave Birth To Her Twin Sister's Baby When She Couldn't Carry It Herself
After a battle with cancer meant Allison Dinkelacker wouldn't be able to give birth to a second child, her twin sister stepped in.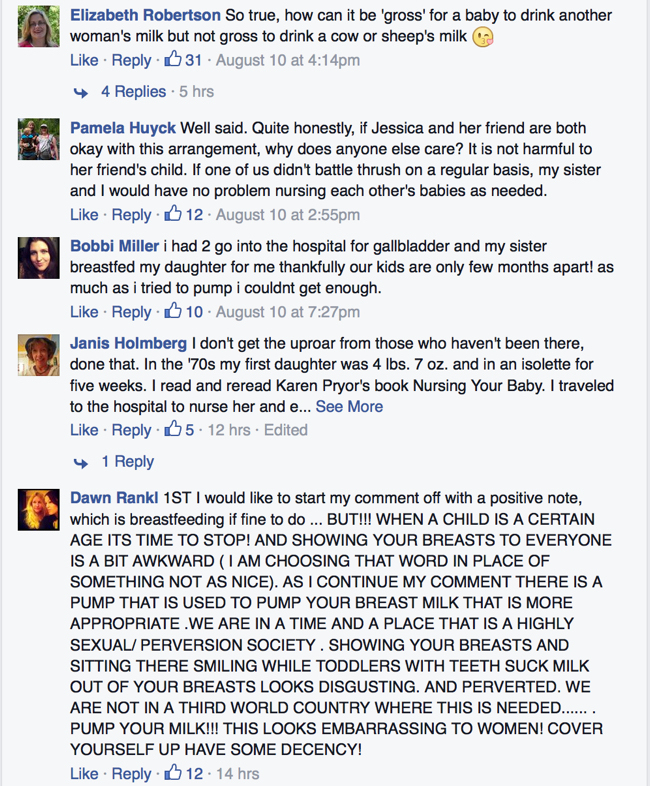 A Mom Breastfed Both Her Child And A Friend's Child, And The Internet Lost Its Mind
One would expect the Facebook comments from a parenting-geared page to be entirely receptive to the idea of wet-nursing a friend's baby. Nope. Comments are flowing in from both directions:

Woman to Sue Clinic for Surprising Her With Baby Instead of Birth Control
Yesenia Pacheco has three children. Unfortunately, she'd only planned for two. In fact, her third child was a complete and utter surprise brought to her by NeighborCare Health, which accidentally gave her a flu shot instead of the birth control that she'd asked for. Now she's suing. At least she doesn't have the flu?
Carly Fiorina: Parents should have a right not to have their kids vaccinated — and schools should have a right not to accept them
Lotta media buzz this morning over what she said yesterday — or at least, the first part of what she said — about vaccines, but her stance on this isn't new. She argued for some degree of parental choice back in February when BuzzFeed asked her about it. But now that she's cracked the GOP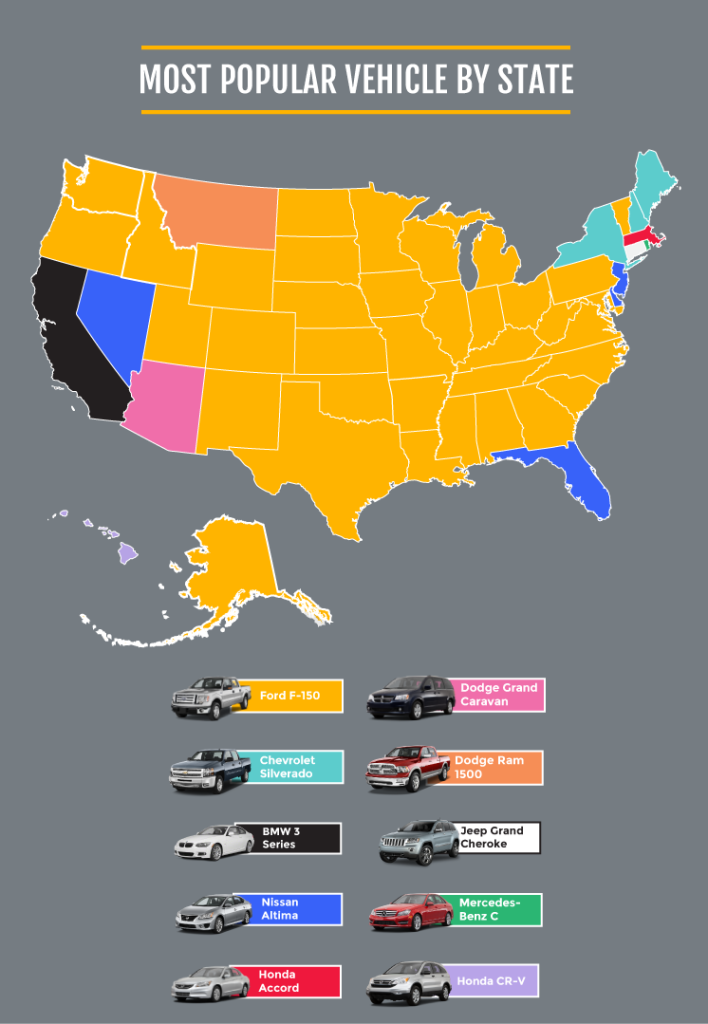 In almost 80% of states, the Ford F-150 is the most popular model for car sales.
Florida is also the state with the greatest number of van sales. Guess that flatbed pickup isn't quite as useful to Floridians as an enclosed van. Somehow that doesn't portray Florida in the best light… The subsequent states with the greatest number of vans sold are: Illinois, Ohio, New York, and Michigan.
Comments
comments