It's hard to believe summer is almost upon us and the family travel season will soon be kicking off. Before you know it you'll be strapping the Thule to the top of the car, sporting that cooler filled with snacks behind the driver seat, and ready to school the kids on what good music really is.
So now's the time, while the kids are still in school and you've got some free time (yeah, right) to start researching where's the best destination for your family. Are you looking for action, off the grid, outdoor activities, history, or a combination of it all?
Related: 10 Secrets to Saving Money at Disney Parks
Getting everyone packed, seated, and out of the driveway isn't easy, so we've tried to help just a bit. Click around, check things out, and start day dreaming about an escape that's perfect for your family.
Here are our 12 family friendly travel destinations for 2015.
San Diego
Known for sunshine, sand, and surf, it's easy to understand why San Diego would make our list. With the glimmering Pacific Ocean at your toes and dozens of beachside communities to explore, building sand castles, flying kites, or investigating sea life is just steps away. If you're visiting, check out San Diego Family Magazine for tips on activities, must try locations, and resources while in town. No trip to San Diego is complete without lots of food. With fabulous kid friendly restaurants, your taste buds will be thanking you for a trip well done.


Kansas City
Kansas City with its vibrant and revitalized downtown is a hot spot you may not think of. With everything from water parks, to the Kansas City Zoo, to many more, you'll be hard pressed not to find something fun to do. If you've got sports fans in your bunch, soak up some sun while checking out the KC Royals at Kauffman Stadium or watching former MLS Cup champs Sporting KC at Sporting Park. KCParent has a vast and awesome list of places to check out and is a great resource for finding everything you need.


Seattle
Don't let the threat of rain keep you from visiting the Emerald City (which may not be the nickname much longer). Seattle is home to some of the most family friendly attractions you can find. From the Museum of Flight & the Boeing Factory Tour (48″or taller required), the Seattle Children's Museum, Ride the Duck tours, the well known Pike Place Market, the Seattle Aquarium, and the Experience Music Project, you'll need several days to squeeze it all in. Plus, summers in the Northwest are some of the best in the country. No bugs! Check out Seattle's Child for more great tips and ideas on how to spend your time in Seattle.


Atlanta
Home to Coca-Cola, CNN, Georgia Aquarium, Centennial Olympic Park, Six Flags, and more, Atlanta is a hotspot of activity for your family. One of the biggest cities on our list, it's packed full of family friendly destinations and hours of fun for all ages. Yes, it can be warm in the summer but that's why there's AC. Find the fizzle at Coke, get up close and personal with your favorite ocean creature in the world's largest aquarium, or even become a star and do the news at CNN. Not a fan of the big name attractions? Don't worry, Atlanta and the surrounding neighborhoods have a little something for everyone. Check out 365 Atlanta Family for fantastic finds you may miss in the guidebook and recommendations that can make the trip.


Vancouver B.C.
Nestled along the Salish Sea and the Pacific Ocean, Vancouver B.C. is a water lovers and outdoor enthusiasts paradise. During the summer, kayaking, paddle boarding, white water rafting, and more is just beyond your hotel room. Once you dry off, the city is ready to become your playground. Go explore over 1000 acres of wilderness in Stanley Park, or ride the tram to the top of Grouse Mountain. Find a kids haven at Kids Market on Granville Island, or visit Playland for some amusement park fun. And for mom and dad? You can find world class shopping throughout the city. It's a perfect place for anyone to visit.


Nashville
If you have dreams of your kids becoming the next Partridge Family, then Nashville is the place for you. Even if you don't, this live music mecca, known as 'Music City', is a top destination in our book. Home of country music, the Grand Ole Opry, the Gaylord Opryland Resort, and the National Corvette Museum, there's plenty to do for all the different personalities in your brood. And then there's the food. You can't go to Nashville without eating your way through. You'll love every single bite. Check out Nashville Fun for Families for a some great recommendations for places where kids eat cheap or free!



Related: Whistler B.C.: A Family Friendly Year Round Destination

Moab, Utah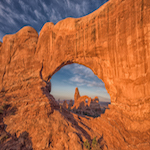 Got a hankering for some quality time outdoors? Then Moab, Utah should be calling your name. Get off the grid, celebrate your family, and spend time reconnecting. Your legs may need a massage (which you can find) after all the outdoor exercise they'll be getting. Hiking two National parks will force you to bring extra SD cards for your camera, as you snap the magnificent arches you'll find. If two pedals are more your speed, put the rubber to the trail and find your happy place. There's also climbing, water activities, bird watching, horse back riding, and squeals of delight. This all ages outdoor playground was made for your summer family trip, just don't leave your camera behind!


Myrtle Beach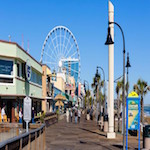 If you watch HGTV you know just how family friendly Myrtle Beach is. It's a popular second home locale and even more popular destination to visit in the summer. With all the quintessential beach community attractions; boardwalk, beaches, waterfront amusement park, and now a sky wheel, Myrtle Beach stands out for its dedication to families. However, there's much more than just meets the ocean. There are numerous smaller attractions that will no doubt capture the imagination of your kids and help you stay away from the crowds. Find great suggestions at Myrtle Beach for Families and take your beach vacation to the next level.


San Antonio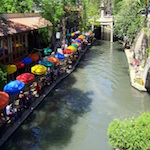 One of my favorite places to visit for just the food alone, San Antonio will give you flavor, festivities, and fun without even trying. Authentic Mexican food, the River Walk, The Alamo (we visit EVERY time we're in town), Tower of the Americas, and more. Yes, there is a Six Flags and Sea World, but start with the local attractions first, you'll never regret it. If you are a lover of water parks (like us) then you'll want to take the short hour drive NE to New Braunfels, TX home of the world famous Schlitterbahn. I promise you'll not regret it. I proposed to my wife after spending the day at Schlitterbahn, it's that good. True story. If you need a little time away from the kids, head just a few more miles north to San Marcos to the massive San Marcos Premium Outlets. There's so much to explore around San Antonio, it's a destination you'll want to immediately book your return trip.


Williamsburg, VA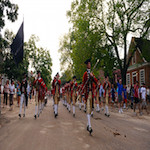 It's rare to find a destination that can not only offer endless amounts of fun but a taste of rich American history. Go back in time at Colonial Williamsburg and learn about the Revolutionary City. See what Captain John Smith left behind in Historic Jamestowne and see one of the most important locations of the American Revolutionary War at Historic Yorktown. When you've satisfied your history buffs, then it's time to let loose. Busch Gardens, Water Country USA, and more will help you find your wild side. The kids will be begging for more at nearly every stop and fortunately in Williamsburg there's always plenty more to do. Don't forget to check out Williamsburg Families for tips and deals for your stay.


Grand Canyon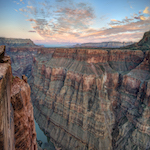 Just as Clark W. Griswold and family did on their family vacation, a stop at the Grand Canyon is almost a childhood right of passage. Just stay a bit longer than they did and don't steal any money. Visiting the Grand Canyon can be a summer trek to remember for any member of the family. While the SkyWalk gets a lot of the talk lately, the Grand Canyon Railway, horseback, camping, and hikes are equally amazing and well worth the experience. With a wealth of history, education, and amazing sights, the Grand Canyon can be a trip that takes family bonding to all new heights and be a great "What I Did Over Summer Break" report for school.


Denver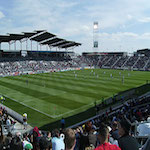 The Mile High City is an outdoorsy family's playground. With outdoor activities that range from easy to difficult, all members of the family can get their hike, climb, raft, or zipline on. Not to mention all the mainstream attractions you'd expected from a big city. Elitch Gardens' home in downtown gives it a unique feel with loads of fun, plus Water World is a massive splash of fun. If that's not your speed, maybe catching a Colorado Rockies ballgame at Coors field, or watching the Colorado Rapids take the pitch at Dick's Sporting Goods Park. The great thing about Denver is also all the amazing towns that surround it. Venture north to Boulder, head west into the mountains to find towns like Breckenridge and Vail, or drive south to visit Colorado Springs or the U.S. Air Force Academy. Denver is an outdoor playground calling your name, you should answer it.
Where are you looking forward to visiting this summer? Share your comments below!
Like what you've read? CLICK HERE to subscribe and get it delivered to you!

Comments
comments