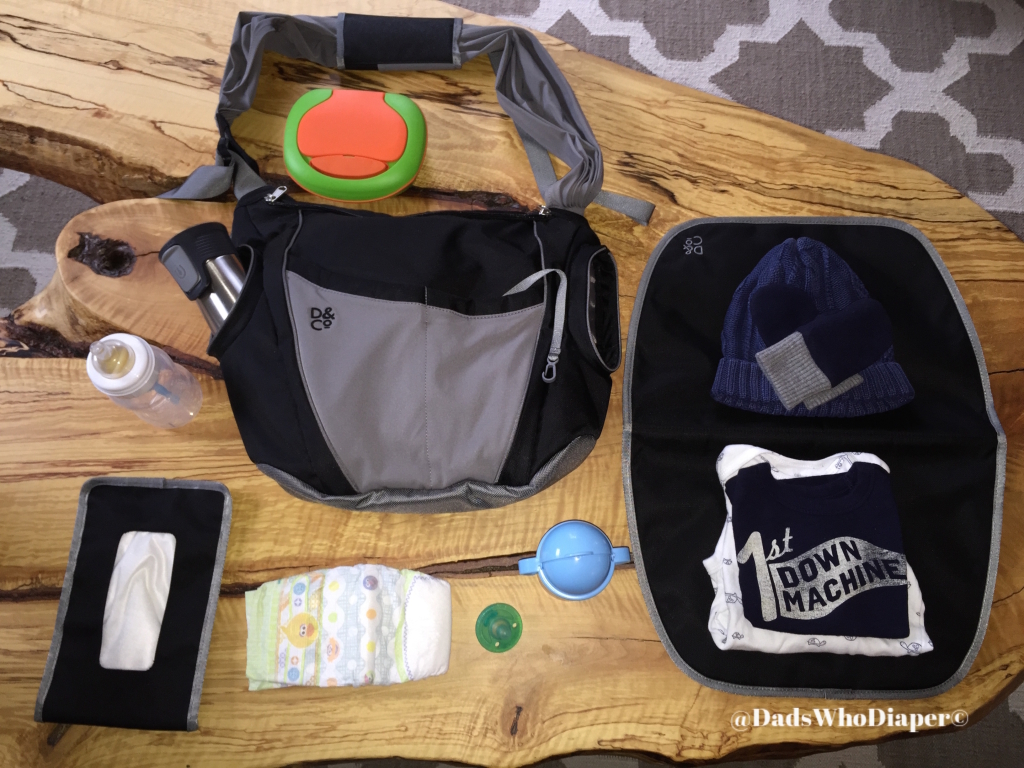 The amount of stuff needed to go just about anywhere with an infant or toddler seems infinite. From diapers, to wipes, bottles, back up clothes, and any number of other items. Before you know it you may feel like a suitcase is a better fit. Diaper bags have long been geared specifically toward women, but in recent years there has been a surge in diaper bags designed for dads. There are a number of companies making their own version of the man diaper bag, which is great because that means there are some great products out there.
One of the larger companies catering specifically to dads is Daddy & Co. With a wide variety of products, they've got dad covered from delivery with these Daddy Scrubs, to these new "The Slide" and "The Messenger" diaper bags for dad heading out with his little ones. These bags are durable, strong, and can hold just about everything you need.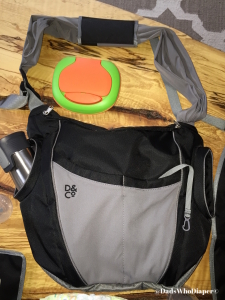 What We Love: Space. That alone is a big factor in our enjoyment of The Slide bag. Many bags allow you a few diapers, a handful of wipes, and just a few other choice items. The Slide bag design understands dads grab large quantities of things and that means we need space to put it all. This bag allows for you to bring everything you need and not feel like you're lugging around a duffle bag. A built in changing pad simply slides into the back pocket with ease and doesn't take up space inside. Plus, there's the soft sided wipes container that allows you to store a bag of wipes, which are ready when you need them. This bag is designed for access and ease. We use dry wipes and I was able to easily insert them into the wipes pocket and get them out. Whether it's a thermos of coffee, a Nalgene bottle, or anything else, the two open side pockets allow you to slide things right in without worry of catching it on anything. When you've got a baby in one arm, this is a major convenience. Made of strong, durable, ballistic nylon, this bag will get some travel and still keep on trucking and is easy to wipe down when necessary. With well defined compartments inside you can itemize everything and know exactly where to reach when you're changing that blowout. Finally, the strap on this bag is dramatically different than just about any other bag out there. Rather than just a straight adjustable strap, the "patented ergonomic strap" is said to distribute the weight of the bag across your back evenly. The one place I found this more helpful than anywhere else, is when I was bending down to pick up our child or anything else. Often messenger style bags will slide around once you shift your weight. This was not the case here, as it held it's position much better.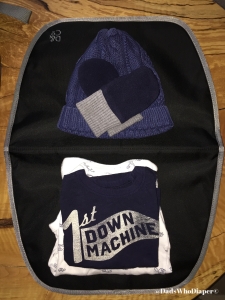 Our Challenges: The only drawback we found was the opening with the zipper. It didn't open the entire length of the bag which made it slightly difficult to move things around once the bag was pretty full. Overall though, this bag is sturdy and can easily become a go-to bag for any dad. The strap isn't the most stylish when fully stretched and being worn to balance the weight, rather than just a traditional strap. But stylish isn't always what you're going for as parent, more like serious functionality and that's what you get with this bag.
Recommendation: Buy! It could be the perfect gift for a new dad this holiday season.
Disclosure: Daddy & Co. provided the product to facilitate this review but as always all thoughts and opinions are strictly our own.
You can subscribe and download the "Dads Who Diaper" podcasts on iTunes here.
Follow us on Twitter: @DadsWhoDiaper
"Like" us on Facebook: Facebook.com/dadswhodiaper

Comments
comments