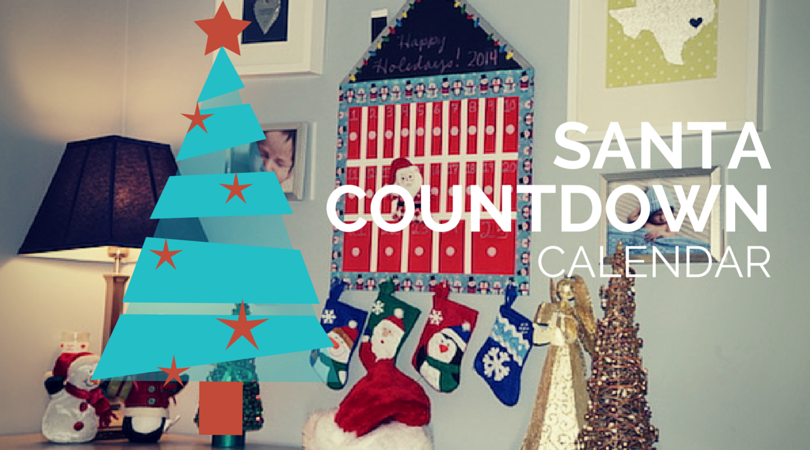 This post is sponsored by The Home Depot.
At Dads Who Diaper we love being able to show dads projects they can do with their kids. We get it, dads aren't always thought of as the crafty ones, and we certainly don't consider ourselves super crafty. But there's no reason dads can't use a few power tools and then also some glue guns and stencils during a project. It gets the whole family involved and creates a wonderful project everyone gets to enjoy.
With Santa riding in on his sleigh shortly, kids are eager to see when exactly he arrives. So we designed this handmade countdown calendar with many objects you might have sitting around the workshop. With tasks designed for any age group, this project will be done before you know it and have the kids counting down the days.
We started with one sheet of plywood cut to size
Then traced on the shape of our roof and chimney
Which looked like this

A few quick cuts with the appropriate safety gear
And we had the outline for our Santa Countdown Calendar
Dividing the roof and house with 3M Painters Tape, we used Rust-Oleum Flat Black Chalkboard paint and a Wooster 4.5″ Cage Frame Roller to create our roof
We then used Rust-Oleum Specialty Mirror Effect spray paint for our trim (a nice glimmering ice effect)
Then paint the house portion any color of your choosing, we went with red for the holidays
We used Scotch Holiday Friends Duct Tape to create our border

And then framed the other three sides to create a space for the calendar

After it's been wrapped
Then marked the where to put our lines for each of the 25 days
Using white electrical tape we outlined the borders for each day leading up to Santa's arrival, this is a perfect job for the kids. We gave the 21st-25th larger spaces on the calendar, as the buildup to Santa's arrival grows. Kids can tape, while parents cut the strips.
Don't worry about perfect spaces, it's all about letting your kids be included and involved

Add your choice of any type of holiday flare you'd like. We found these holiday lights and thought they went well with our theme.
This is a great time to have the kids take over, let them choose a color to write the date into each space
Giving the illusion of snowflakes, each day received a velcro dot so Santa has something to attach to
And one (opposite of the board) to the back of Santa
Attach hooks to hang stockings, garland, or anything else decorative to the bottom
With a frame bracket for the back, we're almost ready to install
Using chalk writing your special message
Hang somewhere we're the kids can see it each day and help countdown to Santa's arrival
With this project we strove for something that everyone in the family can be apart of. It's not about perfection, but instead having something that creates a memory for your kids and can be used year after year. This project is great because the technical parts are at the beginning and then you can have the kids take over (with supervision).
From all of us at Dads Who Diaper, we wish your family the very best this holiday season and a happy New Year!
The Home Depot is partnering with Dads Who Diaper to participate in this Holiday DIY Program. As part of the program, Dads Who Diaper is receiving compensation in the form of products and services for the purpose of promoting The Home Depot. All expressed opinions and experiences are our own. This post complies with the Word Of Mouth Marketing Association Ethics Code and applicable FTC guidelines.
You can subscribe and download the "Dads Who Diaper" podcasts on iTunes here.

Comments
comments