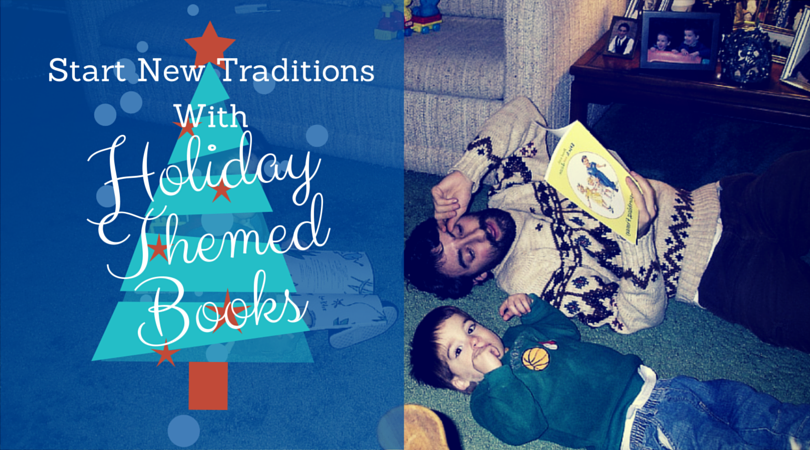 Editor's Note: This guest post is from Sara Gundell and our partners at Novel Novice.  
When I was a kid, my parents started a really amazing tradition that has continued throughout my childhood and into adulthood.
It started when I was in kindergarten, with a first edition of The Polar Express by Chris Van Allsburg. And then every year since, they have given me one new holiday-themed picture book. Yes, even now the tradition continues.
Some years, the book is a classic, like variations on The Nutcracker or The Night Before Christmas. Some years, they pick a book that simply has beautiful illustrations, or a beautiful story, or both. Books like The Christmas Miracle of Jonathan Toomey or The Christmas Candle. Some years, they pick books that are extraordinarily funny, like Santa Cows or The Great Christmas Extravaganza. Other years, they just find something fun and quirky or unique or that simply makes them think of me.
This collection has grown slowly but steadily over my life, and I look back at each book with fondness. The books remind me of Christmas morning and opening our presents, and searching for the one shaped like a book. They remind me of Christmas Eves, when my brother and I would read through every book in the collection until we were finally drowsy enough to fall asleep, despite our excitement that Santa was coming!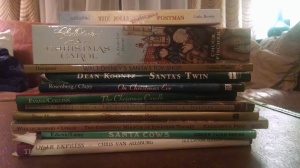 What's sort of wonderful about this tradition is that it started out very organically. We didn't realize until I was in middle school that my parents had been getting me a new Christmas picture book every year; it's just something they'd been doing because they loved the books, and they wanted to share them with me. And then the tradition continued because I loved the books as much as they loved shopping for them. And now I have an incredible collection of Christmas books that each holds a special memory of the year I received it.
Even now, my parents like making a special night out of heading into downtown Portland to have dinner, and then shop for Christmas picture books at Powell's.
It's the kind of tradition that can start with both parents, or just one. It's a chance to build a collection of beautiful holiday books and create your own unique tradition. Not only do the books make a wonderful gift, but they give dads and moms a chance to bond with their child over the experience of reading the book together, talking about the story, and cherishing little moments together every holiday season. And if you choose to shop for the book with your spouse, like my parents do now, it's a chance to have a little date night and share the experience of choosing a special book for your child.
These books have been so special and so important to me, that should my husband and I decide to have a child, I plan to continue the tradition — only I won't wait until kindergarten. I'll get started in year one.
Need help getting started? See my picks for the best children's Christmas books today at Novel Novice.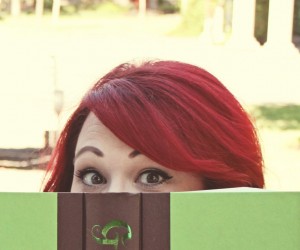 Sara is the founder of NovelNovice.com, which focuses on promoting a love of reading through Young Adult literature. The site also features Middle Grade and Picture Books. Features include reviews, author interviews, giveaways, writing contests, and educational tie-ins. Connect with Novel Novice online:
Twitter | Facebook | Tumblr | Pinterest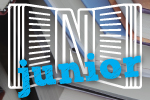 Comments
comments