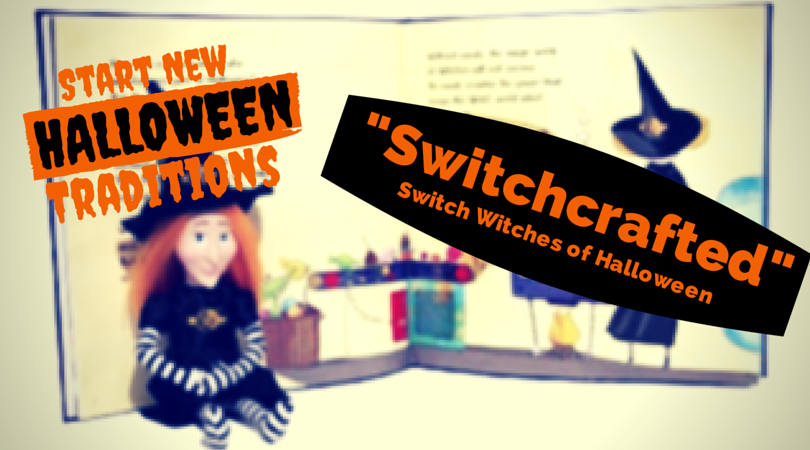 Ahhh, Halloween. The time when your little ghosts and goblins spring to life and go sprinting down the street hunting for candy at every door. It's the one holiday where your spooky creativity, dark arts and crafts, and erie pumpkin carvings are not only encouraged, but expected. Plus, there's the totally acceptable,"candy tax" dads get to enforce when they see that bite size Snickers inside the candy bag.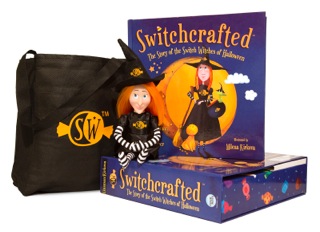 Those traditions are wonderful to enjoy but as Halloween gets more and more expensive - more than $7.4 billion (ack!) spent this year alone - bringing the celebration back to its roots is something we look forward to doing as a family. That's why Switchcrafted: the Switch Witches of Halloween is so wonderful and appealing! With kids bringing home more and more candy each year, finding ways to make sure they enjoy the holiday while staying healthy is more difficult. But not anymore.
Each Switchcrafted kit features a whimsical tale of why witches are apart of Halloween and shares with kids the importance of switching candy for a healthier toy. All while helping to keep the magic of Halloween alive!
"In the mysterious world of cauldron bubbles, flying broomsticks and black cats, witches cast their spells turning nobles into beasts, straw into gold and magic lamps into wish-giving genies. Staying up late and flying a broomstick to conduct all of these tasks requires lots and lots of energy. And for witches, energy only comes from candy–any kind of candy to be precise! But the one spell that no witch can ever cast is the candy spell!" - Switchcrafted: The Story of the Switch Witches of Halloween
Throughout the month of October, the Switch Witch flies into your home to make sure your kids stay on their best behavior and don't fall under the spell of bad manners. Only then can the switch of candy for their favorite new toy be completed. The Switchcrafted kit comes complete with a hardcover book and your own personal Switch Witch toy that watches over the house each day.
"Getting my kids involved in the magic of Halloween verses the quest for the biggest bag of candy was my motivation," author Audrey Kinsman said. "My own family suffers from allergies like celiac disease and lactose intolerance therefore the majority of candy was off-limits. I needed to find a fun alternative to keep the tradition alive." The Switch Witches became the perfect way to bring the fun and excitement of Halloween without all complications.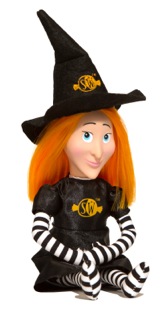 With Halloween just days away, the Switchcrafted witches still have time to fly into your home. Available for two-day shipping on Amazon Prime for $29.99, the Switch Witches can be surprising your kids this halloween. Plus, if you enter this exclusive Dads Who Diaper promo code: DD101420 you can get 20% off your purchase. Switchcrafted is also found in many independent and local bookstores. Click here to find a complete list of locations.
The Switchcrafted story is a tradition that we can get behind as a family, keeping the excitement of the holiday alive while making sure our little ghosts and goblins stay healthy and of course, on their best behavior. That sounds like a perfect cauldron cocktail of success for us parents and our kids.
Disclosure: Switchcrafted provided the product to facilitate this review but as always all thoughts and opinions are strictly our own.
You can subscribe and download the "Dads Who Diaper" podcasts on iTunes here.

Comments
comments