Today we review HeadFoams by MarBlue. These $29.99 headphones can be purchased either directly through Marblue's website or Amazon.
What makes HeadFoams different from other headphones for kids is the fact that they're made from foam and appear to be virtually indestructible. One other nice feature of HeadFoams is, they won't play audio over 85 decibels. This limits the sound level to what experts and doctors consider safe. HeadFoams come in blue, pink, orange or purple.
Related content: Bottle Washing Made Easy
What we love: HeadFoams work as well as advertised when it come to their ability to be twisted, rough housed, and generally knocked around before returning perfectly to their original shape. Even though the headphones are meant for children, I have spent sometime using them and I would say while the audio coming out isn't the most well mixed, it is a lot better than most sub $50 headphones and plenty nice enough for kids.
Our challenges: The main challenge I see with the HeadFoams by MarBlue is really the same as any headphones, the plug. While the foam parts will insure the headphones don't get destroyed twenty seconds after handing it to your child the plug will need to be watched closely.
Related content: Rody Horse is the Toy Your Children Want
Recommendation: Buy; If you're going to buy headphones for your child they can't be any better than HeadFoams by MarBlue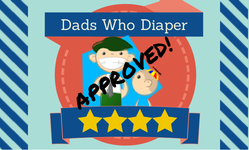 Like what you've read? CLICK HERE to subscribe and get it delivered to you!

Comments
comments