One of the great joys of fatherhood is passing down knowledge. Whether it's useless lifetime stats about your favorite sports team, a detailed description of every component of a classic car engine, or history lessons about a bygone era. All of it comes as a benefit of being a dad - the automatic right to dispense knowledge and information at any given time. Whether solicited or not. Usually not.
As a kid, I remember my father working in his wood shop building just about anything I could imagine. He would show me how to sand, paint, use tools and let me watch as he used his saws and big power tools. Sadly, much of it didn't take as he is still building things for me. But the joy of sharing and teaching continues now with my son. He loves watching grandpa and helping where he can.
Related content: Simple DIY storage locker for the kids
Tools are a big connection for fathers and their children. The physical tool represents so much more of an emotional connection of working together, building something with your hands, and memories. That's why we went to Leatherman headquarters in Portland, Oregon to get a behind the scenes tour of their factory, talk tool safety, and why they developed a tool specifically for kids.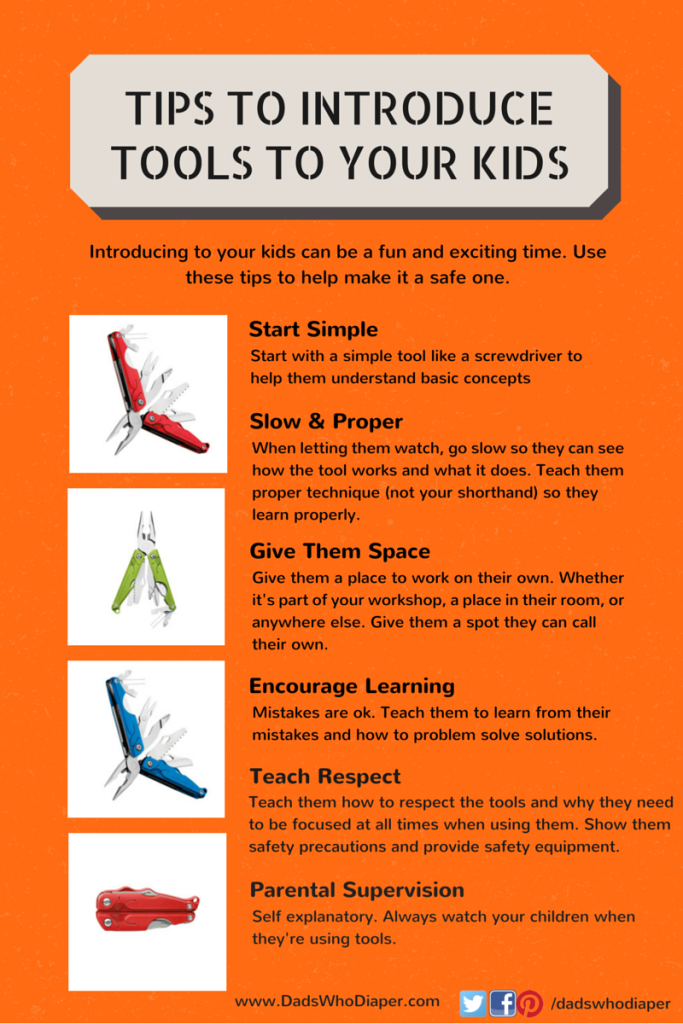 Our day started with a complete tour of the factory which is massive. Every Leatherman component is built by machines, assembled by hand, and completely made in the USA. As the inventor and creator of the multi-tool, many Leatherman's have been around for decades getting passed down from parents to kids. That particular tradition spawned the idea for Leatherman to develop the Leap. A multi-tool designed specifically for kids (recommended ages 9+) with safety in mind.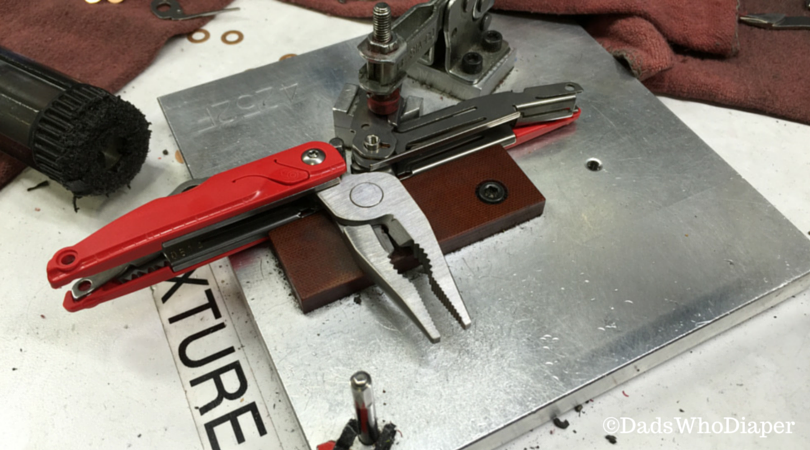 "They have to be incredibly safe, these are tools, but they can injure you," employee Kitri McGuire said. "So we had to do a lot of research to make it as safe as possible without stunting the learning possibilities for kids."
Tool safety is a talk that often comes early for parents, as kids want to follow you around the house and watch and learn what you're doing. See our tips for introducing tools to your children above. Developing a tool that works for kids, but keeps parent safety in mind is challenging. The Leap is designed with a bumpy handle that makes it uncomfortable to hold it the wrong way. Which helps keep the blades pointing away from the body during use. They also engineered a rounded tip called a "Sheeps Foot" onto the end of the blade. "If the user does slip while they're using it, they're not going to accidentally poke themselves or somebody else," McGuire said.
Everything was researched and tested for kids, right down to the colors.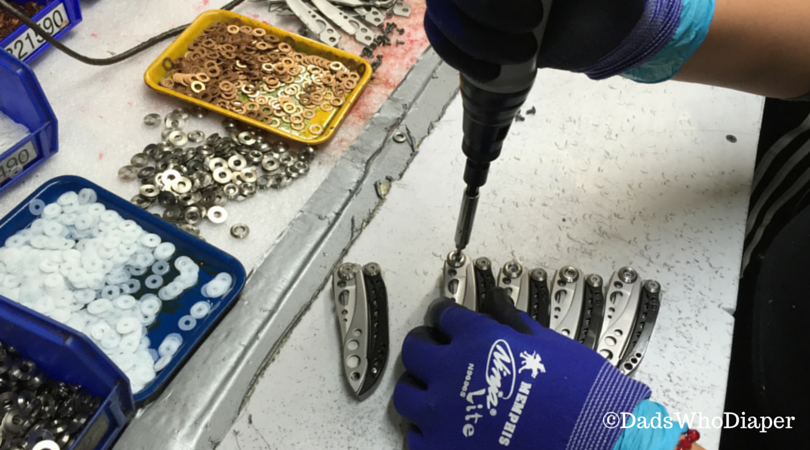 "We got a lot of feedback from adults saying they wanted a pink and purple version of the Leap. But when we actually brought in kids they didn't want that," said McGuire in regards to the red, blue, and lime green options. McGuire stresses they spent lots of time thinking and testing all the components including the most dangerous. The Leap comes with a small saw built into the tool and a knife that can be permanently (yes, permanently) when the parents feel their kids are ready. Which of course can come at different times for different kids.
Related content: HGTV star shares excitement of becoming a new dad
Tool safety comes down to common sense and respect. No one knows when your child is ready to start using some tools than you. Starting small and growing as the kids do is an easy way to get started and encourage kids to be excited to learn with their hands and discover the joy of fixing things on their own. Of course parental supervision is key and always recommended.
Head to our Facebook page for more behind the scenes photos of our tour.
Like what you've read? CLICK HERE to subscribe to the blog!

Comments
comments