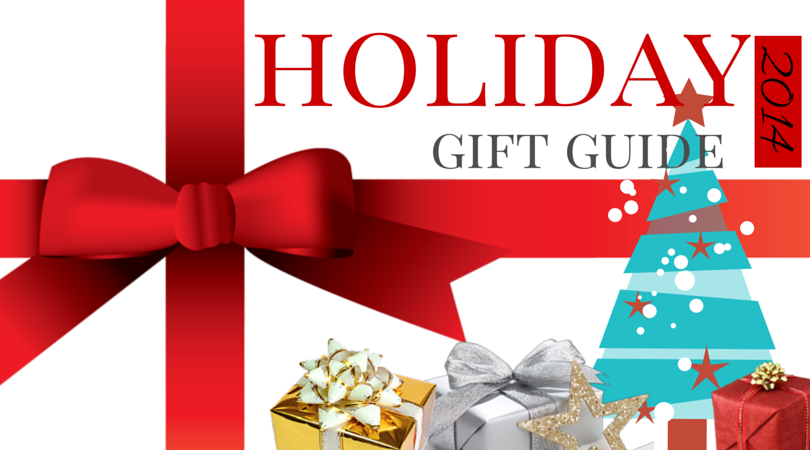 Looking for some original and awesome new toys for the holidays? The American Specialty Toy Retailing Association (ASTRA) has announced the winners of the annual Best Toys for Kids 2014 awards.
Selected by a pool of 700 local and independent toy retailers from across the country, this year's Best Toys for Kids list honors the best new toys that promote hours of active, open-ended and creative play. The list highlights toys for children of all ages and help make shopping even easier for parents, grandparents and other gift-givers.
"ASTRA retailers are America's play experts and the annual Best Toys for Kids list brings together their collective expertise to help simplify the shopping experience for everyone," said Kathleen McHugh, President of ASTRA. "We know parents are always on the lookout for new, high-quality toys that engage children while promoting active, creative and educational play. This year's winners provide extraordinary play value and spark children's imaginations for hours of playtime fun."
Here's a look at ASTRA's Best Toys for 2014:
Active Play
Experts recommend at least sixty minutes of physical activity a day for children. Playtime with toys that safely engage the entire body will help get kids moving!  The winners are:
Teeter Popper by Fat Brain Toy Co.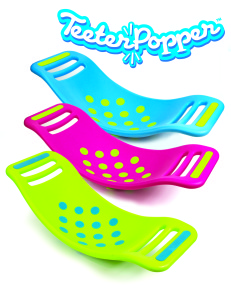 Arouse curiosity, stimulate the senses and engage the imagination with the new Teeter Popper!  This unique toy improves core strength, balance, coordination and gross-motor skills all in one. Play with Teeter Popper by rocking it, rolling it, sitting in it, or standing on it for endless fun.  3+ years, $36.99
Slack Blox by Brand 44 Colorado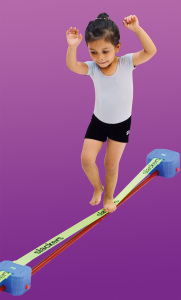 Improve kids' motor skills, concentration, balance and body control with Slack Blox. This slackline-inspired toy is perfect for the playroom, classroom or backyard. 3+ years, $99.99
Choose Your Own
Open-ended toys encourage use over and over again for endless fun. Keep kids engaged for long periods of time with this year's winning toy:
Sands Alive! Deluxe Set by Play Visons Inc.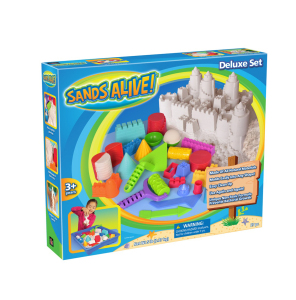 Mold, squish and shape this moldable indoor sand compound for a unique playtime experience. Similar to cookie dough, yet fluffy like a cloud, the Sands Alive kit comes with four pounds of moldable sand, a sand tray, 12 geometric shape molds, three sculpting tools, and one smooth roller. Organic, anti-bacterial, and water soluble, Sands Alive will never dry out. 3+years, $79.99
Classic Play  (0-7 years)
Classic toys nurture social, physical and cognitive development. The winner of the Classic Play (0-7 years) category will inspire kids to get up and play:
Mini Micro Classic kickboard scooter by Micro Kickboard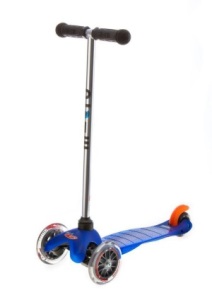 With three-wheel kickboard design and a low-to-the-ground deck, this scooter is stable enough for young children to enjoy. A unique lean-to-steer mechanism allows children to shift their body weight to curve left or right. 3-5 years, $79.99
Classic Play  (8+ years)
Older children enjoy playtime with classic toys that promote creative thinking and cognitive development. This year's winner of the Classic Play (8+ years) category will capture kids' attention for hours of fun:
Simon by Basic Fun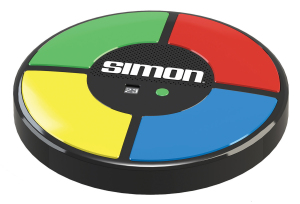 This classic electronic memory game from the 1980's has made a comeback with a new, sleeker design and enhanced features. Simon challenges one or more players to memorize the LCD light and sound sequences. 7+ years, $24.99
Constructive Play
Celebrate the fun of STEM education without screen time!  This year's winning toys will allow kids to explore the joy of engineering and more:
Remote Control Machines DLX by Thames & Kosmos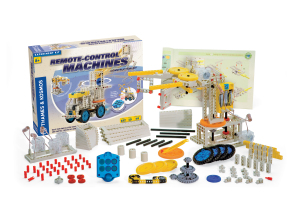 Build and control your very own motorized machines while enhancing engineering knowledge, creative thinking skills and hand-eye coordination. The new kit includes three motors, a remote control unit, a battery holder, 155 building pieces and a 128-page instruction book. 8+ years, $124.99
Architetrix Constructor Set by Hape

Think outside the box with this unconventional construction set. Build spatial-reasoning, critical-thinking and problem solving skills while creating a variety of structures. Kit includes 33 green bamboo building rods and 14 translucent nodes. 4+ years, $19.99
Creative Arts Play
Develop creativity, tap into the imagination and explore the process of creating something new with your own two hands!  The following winners offer kids a unique playtime experience:
LoopDeLoom Weaving Loom Kit by Ann Williams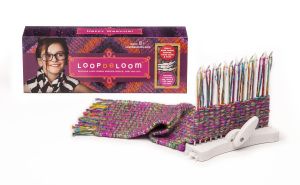 Weaving is fast and simple with this new loom design! Children can weave almost anything, from cell phone cases to scarves, thanks to spinning pegs that speed up the weaving process. Items can be weaved at any length and up to seven inches wide using one loom. Kit includes one loom and 120 yards of yarn. 8+ years, $29.99
Grow 'N Glow Terrarium by Creativity for Kids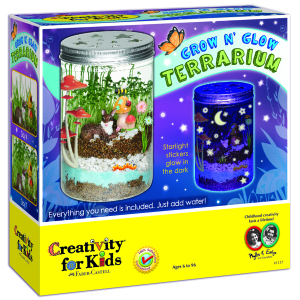 Create your very own habitat inside a plastic mason-style jar with this new terrarium kit. Set includes jar, decorative lid, potting mix, organic chia and wheat grass seeds, garden figurines, decorative sand, river stones, a plant mister and glow-in-the-dark stickers. 6+ years, $14.99
Early Play
Toys for babies and toddlers help little ones explore the world around them and reach important developmental milestones. The winning toys are:
pipSquigz by Fat Brain Toy Co.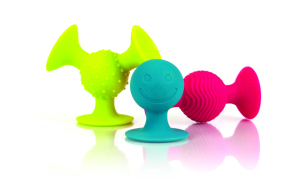 Playful colors, fun sounds and fresh tactile experiences make this suction toy inviting for babies.  Designed for little hands to pull, shake and push, the easy-to-clean, dishwasher safe toy promotes physical and cognitive play by blending touch, auditory processing, visual stimulation and kinesthetic learning all in one. 6+ months, $19.99
Roller Derby by Hape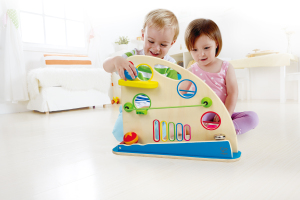 Colorful wooden balls, peek-a-boo holes and fast tracks create a two-sided mountain of obstacle course fun! Release one of the colorful wooden balls at the top and watch as it makes its way down the derby. Little ones will be captivated by the movement and sound! 12+ months, $39.99
Game Play (3-7 years)
Playing games with others is a fun way to spend time together while building key social and cognitive skills. Winners of this year's Game Play (3-7 years) category are the perfect choice for early learners:
Robot Turtles by ThinkFun

This board game teaches preschoolers the fundamental skills of programming and coding while making silly turtle noises. Before you know it, little ones will be writing computer games rather than just playing them! 4+ years, $24.99
Peek-A-Doodle-Doo by Fat Brain Toy Co.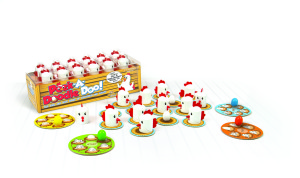 Improve concentration and memory skills with the new Peek-A-Doodle-Doo game! Put your farming skills to the test and collect all 12 eggs before the other little farmers get to them first. Unlike other memory games, pieces are in constant motion, strengthening little ones' memory and more. 3+ years, $21.99
Game Play (8+ years)
The benefits of game play for older kids include the development of strategic thinking skills, self-esteem and self-confidence. This year's winner of the Game Play (8+ years) category will challenge, delight and inspire kids:
Gravity Maze by ThinkFun

Test your perception and reasoning skills with this gravity-powered logic maze! Arrange the colorful towers in a variety of ways to construct a path that carries your marble to its target. Includes 60 challenges. 8+ years, $29.99
Learning Play
The education-based games honored in the Learning Play category are anything but boring!  Kids can expand their knowledge while having fun, thanks to this year's winners:
Timeline – American History by Asmodee Editions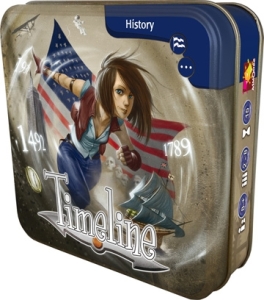 Test your knowledge of American history with this unique trivia-inspired game. Players take turns placing their history cards correctly into the growing timeline. Includes 110 beautifully illustrated double-sided game cards. 8+ years, $14.99
KEVA Brain Builders by MW Wholesale/Mindware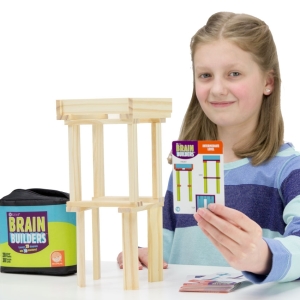 Manipulate the KEVA wooden planks to duplicate the geometric shape featured on each card. This 2-D building toy will train young brains to think in multiple dimensions and transform information into 3D reality! 7+ years, $14.99
Pretend (Fantasy Play)
Children can explore their imaginations and build social and developmental skills during pretend play. This year's winning toy will encourage little ones to explore their creativity over and over:
Royal Princess Playhouse by International Playthings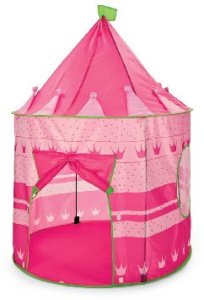 Bring your princess fantasy to life with the new Royal Princess Playhouse! Easy to assemble, this castle fits two or more children for hours of magical fun. 3+ years, $29.99
Pretend (Role Play)
Dramatic role play helps ignite kids' creative spirit, builds language skills and promotes self-confidence. This year's winner will help kids learn while doing:
HABA Doorway Puppet Theater by HABA USA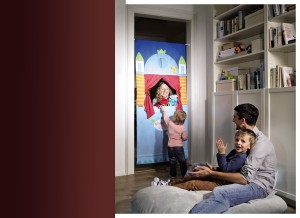 Raise the curtain and ignite your imagination with this ingenious fabric puppet theater.  Little ones can put on a true production almost anywhere, thanks to adjustable curtain rods that fit different sized door frames. Features a pocket for children to insert their own hand-made play title and tie back curtains.  1+ years, $49.99
Scientific Play
Expand the mind and discover the wonders of physics and nature with toys dedicated to scientific exploration!  The winners of this year's Scientific Play category will introduce children to a variety of scientific concepts and themes:
Snap Circuits Motion by ELENCO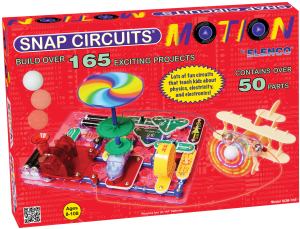 Discover the science of energy through physics and electronics with this all-new construction kit.  Includes an easy-to-assemble circuit board that invites you to build over 165 projects, including a motion detector and mini car!  8+ years, $84.99
Glowing Chemistry by Thames & Kosmos

Explore real world chemical reactions and discover the luminous mysteries of the natural world with the Glowing Chemistry kit.  Includes a 48-page color manual that guides you through 22 different experiments. 10+ years, $34.99
This list is provided by American Specialty Toy Retailing Association, no endorsement or exchange of goods is implied by Dads Who Diaper.
You can subscribe and download the "Dads Who Diaper" podcasts on iTunes here.
Follow us on Twitter: @DadsWhoDiaper
"Like" us on Facebook: Facebook.com/dadswhodiaper

Comments
comments